Top 10 Cheapest Courier Service in Malaysia That You Should Know
We always have that one option that's always a go-to courier service.
Which is perfectly fine when you're trying for the first time and not yet fully utilising them. But just considering them as a trial while we look for other one's.
We tend to fall to such shiny objects that draw attention to their enticing services but end up spending more than you should.
To search for the cheapest courier service is quite a debate.
It really depends on what you actually need. Some companies love to go big.
Those companies that are major in the e-commerce niche.
"Cheapest courier" here also means that they are very affordable even when you're dealing with a large quantity.
So, here's the Top 10 Cheapest Courier Service in Malaysia
10 courier services in Malaysia that you can consider using when sending your parcels, goods and packages.
Pos Laju has been one of the most go-to courier services and has been in the industry for such a long time.
Over 28 years since 1992, Pos Laju in under Pos Malaysia which is our national courier service before any other courier service started to emerge. Now they have over 1000+ branches in Malaysia.
They cover almost 80% of the entire country and consider them as the "OG" in the game. Although they are some drawbacks when you are the biggest.
When you provide nationwide, there will be a lot of parcels and packages to be delivered. These can come at a cost when there's a time of the month like seasonal sales in the e-commerce niche.
Too many parcels can get everything delayed and worst-case scenario when the parcel is lost.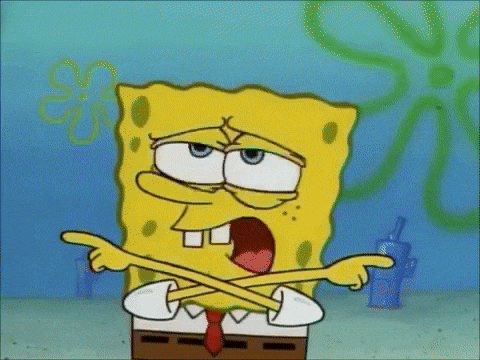 Well, the price might be the best bet for you. Especially if you are in the E-commerce business, where you could leverage this opportunity with bigger quantity orders.
For documents with the 1st 500gm only charge RM4.90. Also, be aware of the weight as this has happened to me as well.
When you weight the parcels, make sure that you are measuring it correctly.
Sometimes, bigger parcels may complicate things. And will cost a lot higher than the price that it's suitable for you.
Now, if you are looking to have bigger parcels in your orders then we would recommend using Easy Parcel instead.
They provide a more reasonable price for large orders. You can see the table below as they can make a flat rate "VIP" which is cheaper than the general price.
If you are a fan of Pos Laju, it's definitely a win when going big. Mostly when your parcels need to cover the whole nation. 
City link having quite the name when it comes to courier. Coming in at No. 2 as they are starting to rise up to those big courier companies.
They have 30 years of experience in the delivery industry. Pretty much known for delivering documents and large parcels.
Although they started to rise, their price is quite competitive. The range is depending on which region from sender to destination.
What we can expect is the range from RM10.00 to RM14.00.
RM10 for Semenanjung
RM14 for Sabah & Sarawak
Bear in mind, these are the prices when the item is below 1KG. When trying to use City Link services, it's best to contact them first as they will give reasonable prices.
This way you can save more if you're dealing with large quantities.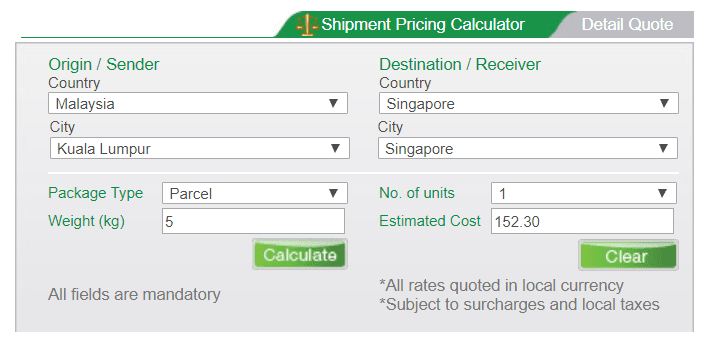 City Link also can do an international delivery from Malaysia to outside of Malaysia like Singapore, Indonesia, Philippines and etc.
Motorex has been in the industry for 5 years now. They are quite different compared to the normal courier delivery service. They are more towards B2B rather than B2C.
The reason why they are in the 'Cheapest Courier' service because they are using a different method to charge and making the cost cheaper than normal.
Instead of doing domestic delivery, they are focused on a region to leverage efficiency and reduce their costing.
Currently, they only covering Johor Bahru area.
The benefit is, your parcel is guaranteed 'Same Day Delivery' depending on the time you send out the parcel and documents. 
You can refer the picture below on how it really works.
Because you have a lot of drivers serving the companies in Johor Bahru, the "Same Day Delivery" is achieved.
I can say that it's not as fast like "Instant Delivery" like Grab Express, Lalamove etc. They are not the same model as these companies.
But they are close to the courier companies in the B2B market.
As for the pricing, they are considered as the lowest in my opinion. Considering that they can customize the pricing to fit the companies.
They are more focused on companies that already have their own dispatcher or drivers. My take on this is that these companies prefer to hire drivers themselves because they got a specific task to do for their job.
That's why for companies like Law firm, Accounting firm, Wholesaler, Manufacturer and others should approach Motorex to outsource their deliveries.
In terms of pricing? Very reasonable and affordable
In terms of speed? Not bad for same-day delivery. But doesn't cover the whole nation.
They also provide door-to-door pickup and sending as well. Pos Laju also provides these services but you have to have a large number of orders to do so. 
This is definitely worth the money and that's why it's the cheapest courier service in Malaysia.
This is a quite popular company that relies many on "fast" service when there's always an urgent item that needs to be there in 1 – 2 days. They also cover the whole nation which is good. But the only flaw is that they are not as big as Pos Laju or City Link. 
Their name is quite known when you want to deliver an item within 1 – 2 days. And it's getting very competitive that other services are catching up to that speed. 
The pricing from Kuala Lumpur to Domestic Areas ranging around RM15 which is quite reasonable as you'll be receiving the parcel in the next 1 – 2 days.
They are considered the cheapest courier service in Malaysia by covering the whole nation and providing at least 2 days of delivery. 
Be aware that when dealing with domestic courier services around the states, you could expect some delays. Sometimes these will always be the case due to high demand.
Judging from the current situation that we're facing in 2020, courier logistics has been very busy most days. Especially in seasonal months.
To be honest, Nationwide has been an underrated cheapest courier service in Malaysia. And not a lot of people know about them.
Their pricing is quite competitive in the courier industry. Especially when it comes to "nation-wide" coverage so to speak.
It's going to cover the whole nation and the name says it all.
Nationwide has been in the industry for over 20 years and have over 180 branches in Malaysia. It also provides door-to-door pick up service with an additional charge of course.
Well, the pricing is quite close to GDex, but regarding the popularity between GDex and other couriers, the pricing is a bit off-putting.
Wouldn't be considered as too expensive but still within the range of reasonable pricing.
ABX Express has been around for so long since 30 years already. They are still going strong with over 75 branches in Malaysia.
ABX was also known close to GDex and in my opinion, their branding colours are quite alike.
But recently they changed their branding colours to a more orange white feel. Which game me the vibe of Shopee, Lazada, Aliexpress and Umobile.
These giants companies are an example for them to follow. This is just mainly my opinion.
It's a step up from the game to the world of e-commerce with courier logistics.
You could also order via Easy Parcel with a much lower price by making it cheaper. That's why it's considered as the cheapest courier service in Malaysia. Just these handy tricks can make it work.
FedEx is an international courier service that has been known for its branding. FedEx is known mostly in the western countries.
FedEx has been around for over 50 years but only provide their services in Malaysia back in 1993.
By being one of the cheapest courier service in Malaysia also means that they have the credibility to provide good service to nationwide.
Their pricing is almost close to Nationwide but since it's an international courier service, it's cheaper when you're dealing with international packages rather than local.
As that they are capable of handling at a much larger scale. Their turnaround time is quite okay. But you could expect 2 – 3 days delivery.
Constantly check on your tracking will give you a heads up when the parcel is coming. As these types of courier company are a much larger scale, meaning they have a large number of parcels.
We have come to the 8th on the list of cheapest courier service in Malaysia, and it's quite a popular one.
But it's not from the movie Terminator, if you know what I mean.
SkyNet is a close competitor to GDex, as they are racing towards fast delivery and aiming towards "Cheapest Courier in Malaysia".
And it all comes down to pricing. The pricing for Skynet is quite exciting. You have to know that, it depends on the weight and what type of parcel are you going to send.
These are what I meant competitive pricing compared to GDex and Nationwide.
We're almost there at the end of the ladder o cheapest courier in Malaysia. Coming in hot at No. 9, Aramex is not as popular as the one's above.
But it is an international delivery service which first started in New York, USA. As for now, it's offering domestic and international shipping to and from Malaysia.
Even though Aramex just arrived and established in Malaysia since 2001, they are still giving those cheapest courier services in Malaysia of around RM5.90!
The price seems very enticing in my opinion. I can feel that their service is almost the same as FedEx. Serving as an international courier company.
The last on our list is Pgeon. They also provide the cheapest courier service in Malaysia which surprises me. 
They started in 2017, which is quite a new company emerging in the industry.
Although it is a new company, it provides domestic delivery with 3000 Pgeon Points all over Malaysia. The pgeon point is also known as a post office for them.
As for their price list?
They provide as low as RM5 per trip, you can get to deliver from anywhere in Malaysia. The best thing about it, you can send and receive parcels right in front of your doorstep.
There are other courier services that provide door to door like Poslaju, you can apply if you have a large quantity.
Another company similar to this that no need application and does door to door is Motorex Express Delivery. Both riders and drivers provide the same thing as they are courier & dispatch.
These are the top 10 courier companies in Malaysia that provide the cheapest courier service in Malaysia till date. Hope this information helps you benefit from which one's that you're choosing.
April 15, 2022
Terdapat beberapa syarikat transport yang anda boleh pilih bergantung
April 7, 2022
Transport supply is the capacity of the transportation infrastructures
1 Comment