Searching The Best Courier Motorcycle Delivery In Johor Bahru, Malaysia?
Finding the best motorcycle delivery especially for courier services can be easy. But finding the correct one is a bit tricky.
Are you still searching for courier motorcycle delivery in Johor Bahru?
Well, you came to the right place. We will give you the answer to what suggestions you might possibly take and leverage from it.
Few things that need to ask when you're searching for motorcycle delivery as a company:
Can deliver in 90 mins
Charge as low as RM7 and below
Best tracking and data bookkeeping
Only this few details that you'll need to get started to find your very own courier service for motorcycle.
The tips here are "not hiring your own".
You may think that hiring your own drivers can be beneficial but actually, outsourcing is a better way to delivering items and goods.
Unless you want to build up another courier company, then hiring your own motorcycle drivers is okay.
There are few companies that can provide courier services with these kinds of service.
Delivering in 90mins is not an easy task. Especially when we have a large number of orders. 
But that doesn't mean it's not possible. It's very doable!
What we are currently offering is that but same-day delivery is our main point. Acquiring a document on the same day is rare these days.
Especially if that document needs to send and receive by the end party on the same day.
Let me tell you why having the parcel or documents delivered on the same day is still beneficial to a company.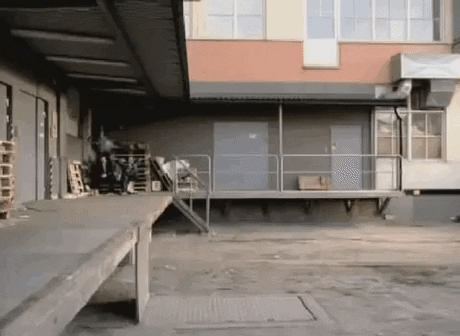 Reason 1
Usually, documents that need to arrive the urgently doesn't need to be that urgent. The same day became a standard for the B2B business, some companies need the parcel to be sent at least 1 to 2 days. 
The idea of "same-day" made everything better as the documents can arrive before the actual arrival time.
Reason 2
Not every document has to be sent within 90mins if chose to. This is always when that document is really urgent. In my opinion, this service is better with some companies that use crowdsourcing riders to deliver.
Few things, they are quite expensive, and if you feel that you need to send it every day.
Your bills will skyrocket. Another thing is that your documents may not be in the right hands. So, be sure to pick your courier company.
Because those are IMPORTANT documents. The disadvantage of crowdsourcing like Grab or other "express" service is that we don't know the riders.
Reason 3
If you have a turnover time of 3 – 5 days. I'll be very sure that the same-day delivery service will be a great fit for companies with these turnover time. 
As long as their business run smooth with these timeframes, without making further urgent calls. Same-day delivery is a great fit.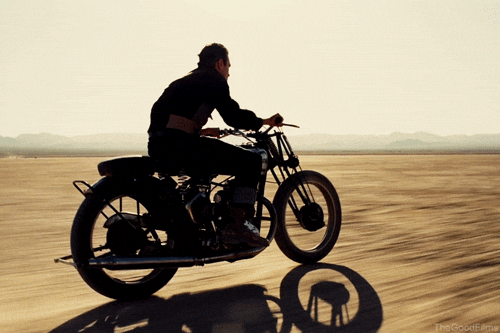 Most of our same-day delivery are using motorcycle delivery. As they are the most efficient way of doing.
Every area such as Austin Area, Johor Bahru. There are few riders will travel around these areas for both pickup and delivery.
Our schedule for motorcycle delivery usually when our client made an order before 10 AM, we will pick up the document at 12PM and delivery the same day.
But if they order after 12 PM, we will pick up at 4 PM and send the next day. Which still within 24 hours.
Consider it as same-day.
Few companies to choose from:
Motorex provides despatch and office boy services that require motorcycle delivery to each area around Johor Bahru. They are currently operating in Johor Bahru and plan to expand their services in 2021. 
If you plan to have documents or parcel delivered, their turnover time for each delivery is same-day delivery. They also have their own schedule that we need to follow in order to fulfil the deliverables. 
Are you a business owner that is currently in Wholesaler, Accounting, Law firm or Manufacturer industry?
Then, you're probably in the right place.
These industries share the same thing. Their parcel or documents have a turnover time of 3 – 5 days but when Motorex delivers within same-day delivery equals to 1 day. The reason they are fast is that in their motorcycle delivery services are very efficient.
They have a lot of satisfied customers within their grasp.
But not all businesses can use them. They are not like Grab or Foodpanda. Delivering foods might not be their forte.
Gdex has been in the market for a long time, and their main product line is their courier service. Most of the netizens known Gdex for their courier service to send something urgently. 
From my experience, their courier service really depends on your location from the pickup point to the destination.
If let's say the location to deliver is from Johor Bahru to KL normally will take around 2 – 3 days at best.
Sometimes, if you're unlucky, it can reach up to 5 days to 7 days for the delivery. But the worst-case scenario rarely happens. We have to be aware of that case.
City Link has been growing rapidly in 2020, they have a lot of motorcycle delivery with a very large team. Because they are serving the whole nation, the normal delivery turnover was around 3 – 4 days.
They also have lorry services delivery which transports the parcels from point A to point B, which normally from one region to another region.
As for their motorcycle delivery will be used for their in-town delivery when they sort out the parcels in their centre point.
So, which motorcycle delivery company would you choose?
Really depends on your needs for your deliveries. We suggest that you'll choose a better courier company that suits your needs.
If you only need in-town delivery and you have a lot of customers around Johor Bahru, in one particular area only. You can choose Motorex.
But if you have customers from multiple regions across Malaysia, you can choose between Gdex or City Link. Since they're both cover the whole nation.
All the best to your choosing, Malaysia has awesome courier companies to provide the demand of the customers and they are slowly growing.
April 15, 2022
Terdapat beberapa syarikat transport yang anda boleh pilih bergantung
April 7, 2022
Transport supply is the capacity of the transportation infrastructures