Which Courier Service is Fastest in Johor Bahru? Are they "Same Day Delivery"?
Which Courier Service in Johor Bahru You Should Use for B2B and B2C Market?
The question here really depends on how and where you are in your business.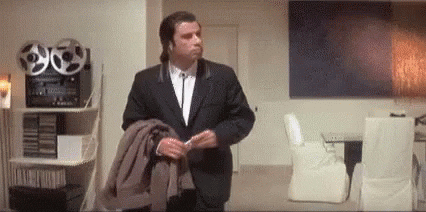 Courier services take

almost 40% – 60%

of our day-to-day basis on every business revenue. This mostly involves on the B2C market, E-Commerce section.
Even when B2C Market took

the majority of the courier

or logistics role in order to fulfil their revenue for profit,

B2B businesses

also do the

same.
If you are doing an online business by selling products on e-commerce platforms, it is important to choose the right courier service for your business.
In the B2C business, it is very fast-paced as the customers need the items urgently and usually when the customers are still hot.
Faster service will always result in retaining the same customers and will buy more items from you.
The best service that courier services can offer is same day delivery, but that usually applies in local delivery and not domestic.
There are 2 types of delivery for B2B & B2C business:
Same Day Delivery

90mins Instant Delivery
1. Same Day Delivery
Same Day Delivery usually very possible when applied in local delivery for example, in Johor Bahru region only or in Kuala Lumpur only.
The common practice for same day delivery is in the B2B business as they can still operate when the parcel only needs to be sent 2 – 3 days tops.
Courier service that provides these types of service is Motorex in Johor Bahru & Lalamove in Klang Valley.
2. 90 mins Instant Delivery
Very different from "Same Day Delivery", Instant delivery revolve around those "Instant" terms like "Instant noodles".
It is usually fast and very urgent in terms of delivery time.
Instant delivery can be very useful when you have many riders supporting the cause.
The only difference for this "instant delivery" is the pricing because they are considered as an express delivery that requires minimal time to complete.
There will be only a few gaps in between orders that they can accomplish. Which also means, it will be beneficial if there's a lot of drivers that can fulfil the job.
There are few companies that provide 90 mins instant delivery like Motorex, but they only provide services in Johor Bahru. 
Companies like Lalamove can accomplish this better as they are using the crowdsourcing method where they have drivers everywhere.
The pricing for this is higher than normal delivery. 
So, which Courier Service is Fastest in Johor Bahru?
This is the answer you are dying for. We go straight into the details.
Here are the top 3 list of courier service in Johor Bahru:
While companies like PosLaju offers domestic delivery throughout the whole of Malaysia. Motorex here focuses on one particular region which is Johor Bahru.
When they are solely focusing on a certain area, you could expect fast delivery from this courier company.
They offer "Same Day Delivery" and "Instant Delivery". Their main product here is their "Same Day Delivery".
The reason for that is because of their schedules, that gives the efficiency of the logistic flow and saving the cost of YOUR money.
You might think that local delivery that provides same day delivery might cost you but turns out the price is relatively cheaper.
And as you know "Instant Delivery" still considered as an express delivery, which will cost higher than normal. But, Motorex here can offer a decent package for B2B businesses.
Because the also have domestic deliveries, they are considered quite good at getting roughly 1 – 2 days when it comes to courier services.
They have been expanding their regions and many city link point throughout entire Malaysia.
As well as in Johor Bahru, they also serve to be fast in terms of their deliverables.
Their rate will be different than the rate for Motorex as they took around 1 – 2 days to deliver.
Abx Express has rebranded its logo and brand in recent years. As well as their service. They are still one in the list of courier service that would be considered as fast.
They also do domestic delivery, their deliveries are getting better now. Still expanding slowly, not as fast as City Link.
But I can assure you that their courier speed is around 1 – 2 days. Sometimes, it is the same area like in Johor Bahru, the delivery is same day delivery.
The fact that they fully do domestic delivery, this is quite fast if the sender location and the receiver location is not that far.
Summary
Price:
Reasonable pricing. Cheap when it comes to "Same Day Delivery". Everything is done within 24 hours.
Giving the reason that they value their members/partners in the business that would help business owners lower their cost of delivery even when it's only covering local / in-town delivery.
Which is only in Johor Bahru. If you are from this area, this would be beneficial for you. 
Options: Same Day Delivery (24 hours), 90 mins delivery
Reliability:
They follow a schedule that is set by them in order to utilize the system and maintaining the 24 hours delivery.
Business owners have to follow the schedule in order to meet deadlines. Most of their clients can follow their schedule as it is not that different from other couriers.
City Link
Price:
City Link has quite a competitive pricing. The range is between RM10 – RM15 depending on your parcel and sending location. They definitely use a much larger workforce to do domestic delivery. The pricing per kg of the item seems reasonable.
Reliability:
Since they have both motorcycle and lorry for deliveries, they can move faster domestically. You could expect to receive your item within 1 – 3 days. 
That also depends on the location you are sending to. Their speed has been increasing throughout the years.\
ABX Express
Price:
The pricing for ABX Express is around RM 8 to RM11 per 1 kg. Abx Express has team up with different package solutions like Delyva and Easy Parcel. Which makes it easier if you want to bring the cost lower.
Reliability:
Since their change of branding, their service has been good in terms of speed. You can almost expect the parcel or documents that you requested within 1 – 2 days.
But be aware that sometimes, just in a worst-case scenario, you might get delayed up to 5 days or more. It really depends. But I doubt that would happen after the recent change.
Verdict:
Which courier service is the fastest in Johor Bahru?
I know that you are dying to know, it really depends on your usage. We pick Motorex as the fastest courier service in Johor Bahru as they provide both "Same Day Delivery" and "90 mins Instant Delivery". They are best at in-town delivery.
I can vouch for City Link for that placing City Link as 2nd place in the list for fastest courier service in Johor Bahru. But as for domestic delivery, City Link has dominated the lead for it. Making it fast for delivery in Malaysia.
Fastest courier service in Johor Bahru: Motorex
Fastest courier service in Malaysia: City Link
April 15, 2022
Terdapat beberapa syarikat transport yang anda boleh pilih bergantung
March 1, 2022
Kebanyakkan company yang memerlukan medan transport untuk menghantar barang